REO Services
REO Services
Our Philosophy
The marketing of a foreclosed property is filled with far more complexity than the marketing of an owner-occupied home. Foreclosed properties are usually vacant, often require rehabilitation, and need constant, ongoing supervision and maintenance. Therefore, we do more than merely list a foreclosed property for sale. Our goal is to provide you, the asset manager, with a detailed property supervision program coupled with an effective marketing plan to procure a quick yet firm sale at the best possible price. Our services range from occupancy verification and GSE-approved inspections to cash-for-relocation services, as well the preservation and maintenance of REO properties. We feel that our background in this field gives us the expertise necessary to help you and the lenders you represent achieve your goals. We commit ourselves to attaining the highest level of excellence. Our listings close!
Our Team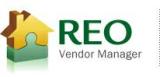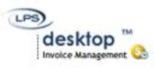 In addition to representing one of the leading real estate brokerages in Northwest Florida, we believe we have we have assembled the finest team to be found in the marketing of foreclosure properties. Each member of our staff has specialized skills in property management, marketing, real estate investment and broker price opinions (BPO). Our REO Team has been privileged over the past 3 years to assist many of the largest lending institutions in the country with the marketing of their foreclosure properties.
We are certified as an E-Pro, REO Default Certified Professional (RDCPRO) from Default School, Five Star REO member, Certified Real Estate Pricing Specialist (C-REPS), National Association of BPO Professionals (NABPOP) member, and a Short Sale and Foreclosure Specialist from the National Association of Realtors. We hold memberships (and have been trained and certified) in Res.Net Accelerated Management Profile (AMP), Equator/REOTrans, A-REO, CCIM Core, REO Network, First American Residential Value View (FARVV) REO, REO Vendor Manager, LPS Desktop Invoice Management, and many more. We are always willing to add more certifications if needed.
Our Services
We offer the following services to alleviate all the details and problems presented by your foreclosure properties:
Determination of Occupancy Status
Knowing Your Options (KYO) Postings and Eviction Services
Cash For Keys Offers
Re-keying and Securing the Property
Property Value Analysis Report (Broker Price Opinion)
Coordination and Supervision of Maintenance and Rehabilitation
Multiple Listing Service Entry
Multi-Level Marketing Program Targeting the Brokerage Community and the Public
Monthly Status Reports
Closing Management and Follow-up
Our Customers
The following banks, lenders, and other REO institutions are just a sample of some of our customers:
Fannie Mae and related Asset Management companies
HSBC
PNC
Bank of America
American Home Mortgage
Eastern Savings Bank
Saxon
USRES
BB&T
Equity Pointe
EMC
Goodman Dean
Keystone Asset Management
Wilshire Credit Corporation
Homecomings Financial
Integrated Asset Services
First American
Aurora Loan Services
Deutsche Bank
Single Source Property Solutions
Our Service Area
We are active members in good standing of the Emerald Coast Association of Realtors and the Emerald Coast Multiple Listing Service, whose membership includes the Boards of Realtors of Okaloosa, Walton and Bay Counties. We service foreclosures and REO properties the following zip codes:
32531
32536
32537
32539
32540
32541
32542
32544
32547
32548
32549
32564
32567
32569
32578
32579
32580
32588
32413
32422
32433
32434
32435
32439
32455
32459
32461
32462
32464
32538
32539
32550
32567
32578
My Customer-First Philosophy
There are many qualities and skills that go into being an excellent real estate professional - integrity, in-depth community and market knowledge, marketing savvy, effective negotiation skills and a high-quality professional network, all of which are hallmarks of how I work.
That said, in my experience as a Northwest Florida real estate professional serving Destin, Baker, Crestivew, Fort Walton Beach, Mary Esther, Holt, Laurel Hill, Navarre, Gulf Breeze, Pace, Milton, Santa Rosa County and Walton County, I've also found that providing the very best service is essentially about putting my customers first. This means keeping myself accessible, being a good listener as well as a good communicator, and responding quickly to the needs of my customers.
This philosophy has always been my approach and it requires me to continually improve my skills and ways of doing business. In addition, I've found that the latest technologies are enabling me to do everything I've always done, only much more quickly and efficiently. They've also helped me to extend the range of services I provide to my customers.
When you decide that you'd like to buy or sell a home in the Northwest Florida area, please feel free to email me.
Have an REO asset for us? Fill out our REO submission form and we'll begin work immediately.